Upcoming Events:
May 13, 2022 (9:00-3:00pm) - Providence/Boston CFAR Annual Research Forum - More detailed information forthcoming.
June 22-23, 2022 - Symposium on Statistics and Data Science in HIV - Co-sponsored by Providence-Boston Center for AIDS Research and ICERM - more information here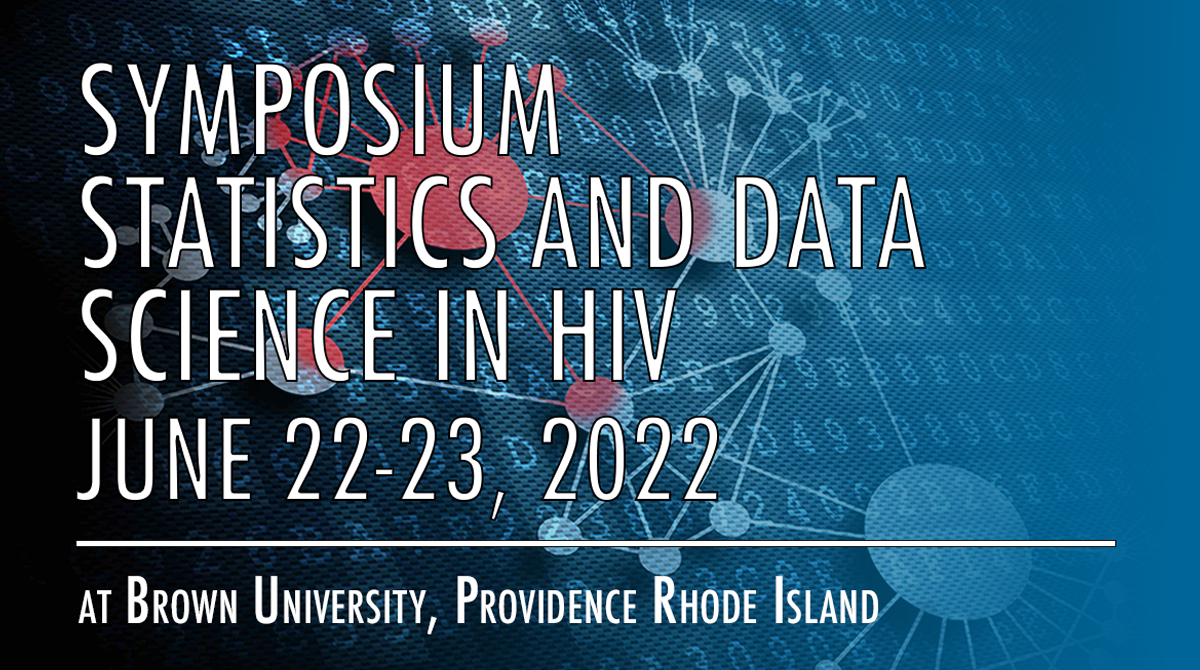 Research in HIV continues to generate highly complex data structures. Examples include genomic sequences (both host and virus); individual medical records, which include such complications as irregular measurement, missing data, and unstructured text fields; medical images; social network data; and aggregated 'super cohorts' such as those coordinated by the IeDEA and CNICS consortia. Even the design and analysis of randomized trials require innovative techniques to enable optimal use of data that can be expensive and labor-intensive to collect.
This symposium is designed to bring together statistical and data science researchers either working directly in the area of HIV or whose work has direct relevance to problems and data structures encountered in HIV research. We are particularly interested in engaging data science researchers in fields such as computer science, engineering, and applied mathematics, whose work in related areas might lead to innovative new approaches. Participants will gather for focused activities related to dissemination of new methods, formation of new collaborations, extended discussion to identify new challenges, and engagement of junior investigators.
Finally, owing to investments by NIH and other funding agencies, the number of HIV-focused statisticians and data scientists from low- and middle-income countries is growing. The symposium also is designed to promote continued engagement between statistical scientists from the 'global north' and 'global south'.
How to register.  Please click on the 'Apply with Cube' link below under 'Application Information'.  Once you create a new account, please complete your profile and register for the event.   
On the registration page, you can indicate whether you are applying for funding or need assistance with travel and lodging. It is important to note that you are asked to upload a CV.  You can, however, upload a document describing your name and institution.  If you are a graduate student, your advisor can upload your letter of recommendation to https://app.icerm.brown.edu/Cube/advisor
Is there funding available?  Yes.  We have funding available for graduate students, postdocs, and those coming from low and middle income countries. 
Is there a virtual option?  The conference is in-person but we are working to set up a virtual broadcast of the talks. In person applications will be given priority.
Who can I contact with questions about Cube? Please email support@icerm.brown.edu
Please view the CFAR event calendar links below.  
Regularly Scheduled Events: